Shri Mataji Nirmala Devi
A Life Dedicated to Humanity
Shri Mataji Nirmala Devi was an extremely charismatic, dynamic and divine personality who radiated nothing but loving energy. She had an unconditional love, with which she saw the spiritual potential of people and divinity in all creation. "My love is unconditional and absolute, no expectation behind it." It emanated from her like a magnetic force. To walk with her on a busy street and see oncoming strangers', eyes drawn to her and their heads turning to stare, was to see this magnetism in action. Truly an awe inspiring personality.
International Organization
The Foundation
The Shri Mataji Nirmala Devi Sahaja Yoga World Foundation is an international organization based in Cabella Ligure, Piedmont Region, Italy, whose objectives are of perpetuating, documenting and spreading all over the world, the knowledge of the teachings of Shri Mataji Nirmala Devi, and of supporting, all over the world, the practice of meditation founded by Her, known as Sahaja Yoga.
It is a Living Process
Sahaja Yoga
The meaning of the word "sahaja" is, "saha" means "with", "ja" means "born". It is born with you, "sahaja", means it is spontaneous. It is a living process. As whatever is born with us is also very easy. In the same way, it also means it is easy, it is simple and spontaneous. For example, the breathing mechanism within us is born with us. So it is spontaneous. We don't have to read books about it or put any effort. In the same way, it's effortless. You cannot do it through your mental projection. And "yoga" means the union with the Divine.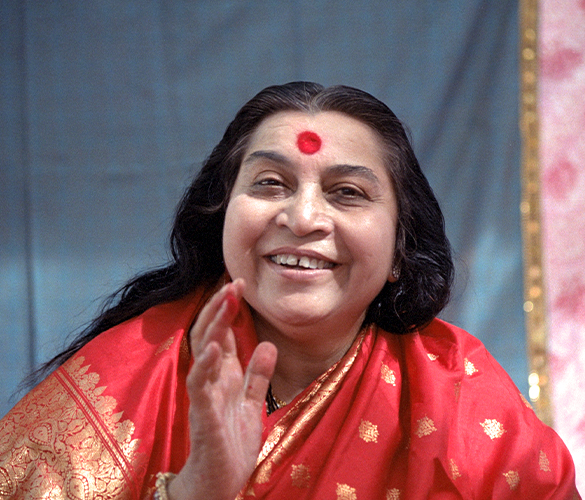 06 May 1989, Sorrento, Italy
"In love you don't doubt, no question. Only when you think you doubt, but when you love you don't doubt, you just love because you enjoy love. And that's why love is joy and joy is love."

04 June 1995, Cabella, Italy
"You have to develop that peace of mind within yourself by which you can become the witness of yourself first. You should be able to witness yourself and see what are the things, which are putting you down."

16 October 1990, Bucharest, Romania
"Spirit is the source of peace. It is the source of joy. It is not a duality of happiness and unhappiness, but singular joy."

24 July 1992, Paris Gaveau, France
"The truth is, first one, that you are not this body, this mind, these conditionings or ego but you are pure spirit. And the second truth is that there is a all-pervading power of divine love which works out all the living work."

24 July 1994, Cabella, Italy
"Thoughtless awareness is the first beautiful state you have to achieve. That will give you peace and a witness state to enjoy the drama of life, to enjoy the different varieties of people, while you will be growing within yourself."

05 September 1984, Vienna, Austria
"Once you start growing in your self-realization, you develop such a personality that you see the whole world as one."

07 February 1985, Bordi, India
"So to have peace, the best way to put your mind right is to think of good things. Think of the flowers, not of the thorns […] Count your blessings, otherwise you cannot create peace."
Our Events
Upcoming pujas and events
Get more information about the activities of the World Foundation and the upcoming pujas and events.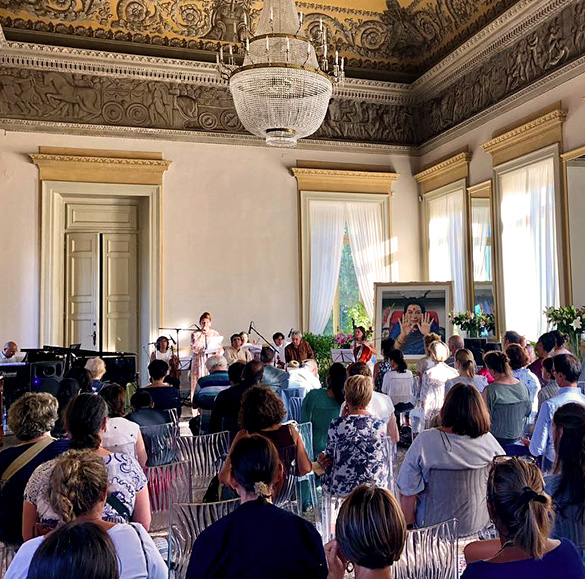 Our newsletter
Subscribe now